As a globally recognized supplier of machining, fabrication, forging, and casting solutions, Arrow Off-Road provides OEM customers with innovative results. Creating meaningful partnerships with our customers that drive customized solutions, superior quality, and organic growth is our goal at Arrow.
Our integrated partnerships allow us to support every phase of the project from conception to final delivery. Arrow is the only metal fabrication supplier our customers will ever need.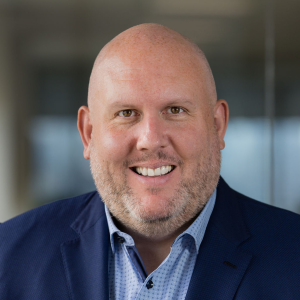 "In business, maintaining a consistent tradition of excellence is one of the hallmarks of enduring success. Ensuring that we deliver quality solutions with exceptional customer service is part of the tradition that has propelled our business forward from its inception in 1923. As we enter our second century, we'll continue respecting our legacy to preserve our industry's sustainability over the decades ahead."
- Michael Ritchie, President
Arrow Off-Road's story started in 1923 – and we continue to build that legacy
Companies that have been around for over 100 years must be doing something right. At Arrow Off-Road, our forefathers had the wisdom to adapt to market changes, the vision to embrace new technology, the integrity to create lasting partnerships, and an undying loyalty to their people, customers, suppliers and communities. Their forward-thinking approach to business resulted in Arrow Off-Road being globally recognized as a leader in the various markets we are proud to serve.

Since 1923, we've seen positive organic growth and an unwavering commitment to the values that resulted in our ongoing success.
Since our inception, the world has changed, but our commitment to our core ideals never has.
President and CEO
Arrow Group
Chief People and Culture Officer,
Arrow Group
Chief Financial Officer,
Arrow Group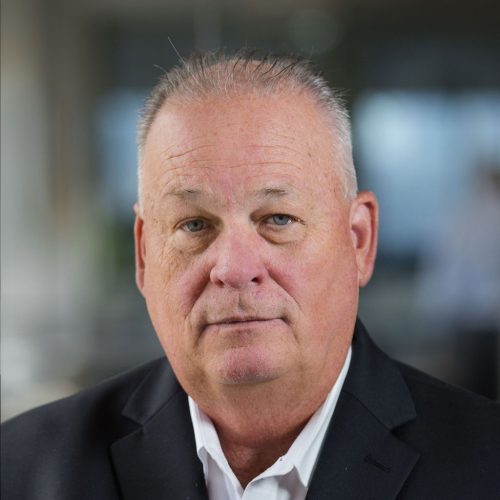 Senior Vice-President,
Arrow Off-Road Business Development and Senior Advisor
Our entire team is dedicated to exceeding your expectations in product quality and customer service throughout the lifecycle of the project – and beyond

Arrow Off-Road understands that our greatest asset is our people. That's why we only recruit the best and brightest, ensuring they have professional and skill-based advancement opportunities.
Arrow promotes an inclusive work environment that fosters pride with each new project built.
BUILDING BETTER COMMUNITIES
Taking the first steps for a brighter tomorrow
Arrow Off-Road collaborates with local non-profit partners to build more inclusive communities where everyone has an opportunity to participate and succeed. We also encourage our team members to volunteer with local initiatives to create a legacy of giving right in their own community.
Our goal is to make a lasting impact where everyone benefits today and in the future.
PARTNERSHIPS THAT DRIVE EXCELLENCE
Achieving optimal results through collaboration
Arrow Off-Road provides more than custom metal fabrication to OEMs in agriculture, construction, defense, energy, forestry, heavy truck, material handling, mining, and rail. We also build trusted partnerships with our customers, forming close collaborative processes as extensions of their business to learn about their needs, overcome design challenges, and deliver to-spec products that prioritize quality, reliability, and performance.

Our goal is to help create positive organic growth for our customers through long-lasting relationships and exceptional solutions that cover every aspect of the design and fabrication process.
THE ARROW VALUE DIFFERENCE
Our unique value differences help Arrow Off-Road stand apart from our competitors in product quality, scalability, and customer service.
ISO9001:2015 (China and Guelph)
ISO14001:2015 (China and Guelph)
Controlled Goods Certified (Guelph, Woodstock, Cambridge, Stratford)
CWB CSA Standard W47.1 (Woodstock)
ARROW MACHINE AND FABRICATION GROUP
Arrow Machine and Fabrication Group is an engineering-focused solution provider. We head up a family of world-class metal manufacturing and fabrication companies, creating global strategic growth opportunities through our vertically integrated supply chain.
Our companies serve globally-branded automotive, industrial, defense, engineered products, heavy truck, and off-road equipment companies. We sell our products direct to the end customers, not to distributors or resellers, to build strong long-term relationships built on quality and trust.
Strategic Partnerships in Asia
Providing high-volume precision-machined and fabricated parts to leading Tier 1 manufacturers of steering, powertrain, and exhaust assemblies, operating out of four facilities in the United States.
ARROW ENGINEERED PRODUCTS
Delivering top-quality design, engineering, and customized steel products to global OEMs from three facilities in Canada, built to exact specifications by our team of skilled fabrication professionals.
Working together for a better future
Arrow Engineered Products is the 4th Canadian company to achieve ISO 50001 certification, which has helped us integrate energy management into our overall efforts and make more informed decisions on how we consume and use energy. Arrow Engineered Products is also the first manufacturer in the Waterloo region to deliver on this promise by cutting our annual CO2 emissions by 75 percent, while expanding our business space by 146 percent.
These are the kinds of results that make Arrow a trailblazer in environmental sustainability, and work continues toward being completely carbon neutral.
Request a quote for your next project
Experience the Arrow difference by partnering
with us on your next project.