WORLD-CLASS MACHINING, FABRICATION, PAINT, AND ASSEMBLY SERVICES
CGL Manufacturing Inc. and the OEM Manufacturing division of Steelcraft Inc. are delighted to announce their integration into the Arrow Machine and Fabrication Group family, operating within the Arrow Off-Road Division. Should you need, you can still explore Steelcraft's website by simply clicking on the logos below.
A TRADITION OF EXCELLENCE
Arrow Off-Road was formed in 2023 with the acquisition and merger of CGL Manufacturing Inc. and the OEM Manufacturing division of Steelcraft Inc. This new division combines the best in steel machining and fabrication services, strengthening our footprint in a competitive worldwide market.
With roots in metalworking that stretches over 100 years, Arrow Off-Road is a leading global supplier of machined castings, components, fabrications, and assemblies. We complement these capabilities by providing our customers with expertise in inventory management services, payment scheduling, engineering support, and more.
Our advanced engineering team provides comprehensive support through the product lifecycle to ensure a superior customer experience. With extensive design for manufacturing, fabrication, and casting capabilities, we work to reduce product weight and cost while optimizing product functionality.
As a division of Arrow Machine and Fabrication Group, our customers have access to the world's broadest range of metalwork solutions, offering innovative design, quality craftsmanship, and exceptional customer service.
Arrow Off-Road's five specialized facilities in Canada and Asia offer a full range of machined castings, components, and assemblies, manufactured to suit every project need.
We have the skilled teams, equipment, and facilities required to support you with outsourced metal fabrication services for low-and medium-volume programs.
Steel Cutting (Laser, Oxy-Fuel, Plasma), Forming, Punching, Rolling, Shearing
Drilling, Milling, Turning, Castings, Pins, and Bushings
MIG, TIG, Sub-Arc, Robotic 
Blasting, Painting, Polishing, Washing, Assembly/Sub-Assembly, Kitting, and Sequencing
With an expert team specializing in converting customer designs into reality, Arrow Off-Road focuses on delivering top-quality products with unbeatable value, making us the premier part supplier of choice among global off-road and heavy truck equipment manufacturing companies. We also focus on providing an exceptional customer experience that puts your needs first.
Arrow Off-Road is a division of Arrow Machine and Fabrication Group.
sq. ft. Manufacturing Space
OUR COMMUNITY Involvement
Arrow Off-Road firmly believes in supporting community causes that build a solid foundation where future generations can thrive. We also strive to create a tradition of giving that helps people right in our local area, investing in programs that promote growth and inclusion for all.
We're continually looking for talented craftspeople to join our growing company. Whether you're an industry veteran or just starting your career, there might be a place for you at Arrow Off-Road, where we invest in our people's future.
Consider joining the Arrow Off-Road family today!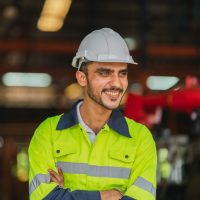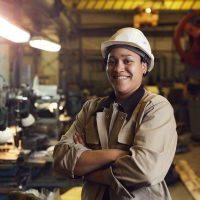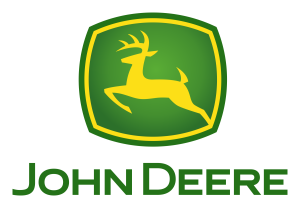 ARROW MACHINE AND FABRICATION GROUP
Arrow Machine and Fabrication Group is an engineering-focused solution provider. We head up a family of world-class metal manufacturing and fabrication companies, creating global strategic growth opportunities through our vertically integrated supply chain.
Our companies serve globally-branded automotive, industrial, defense, engineered products, heavy truck, and off-road equipment companies. We sell our products direct to the end customers, not to distributors or resellers, to build strong long-term relationships built on quality and trust.
Strategic Partnerships in Asia
Providing high-volume precision-machined and fabricated parts to leading Tier 1 manufacturers of steering, powertrain, and exhaust assemblies, operating out of four facilities in the United States.
ARROW ENGINEERED PRODUCTS
Delivering top-quality design, engineering, and customized steel products to global OEMs from three facilities in Canada, built to exact specifications by our team of skilled fabrication professionals.
Request a quote for your next project
Experience the Arrow difference by partnering
with us on your next project.